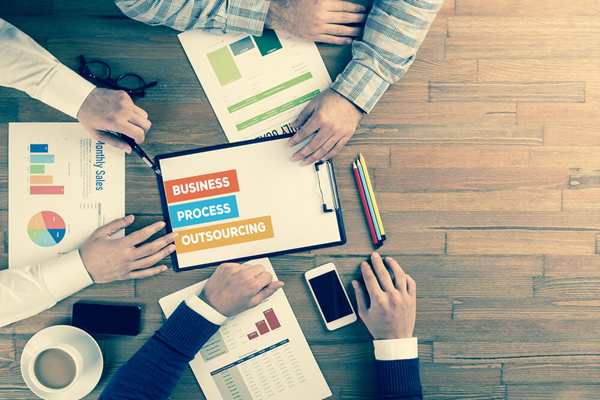 Despite the unexpected challenges over the past two years – the Business Process Outsourcing sector (BPO) has been identified as particularly resilient sector largely benefiting from the Covid-19 pandemic. The sector has been able to strategically evolve by carrying out swift transformations highlighting the importance of flexibility and agility being ingrained in a company's operational model.
The Global BPO market size was valued at USD 232.32 billion in 2020 and is expected to grow 8.5% from 2021 to 2028. While the industry is established and matured across most geographies including Egypt and Jordan, it is still growing and finding its footing in the GCC. Over the past few decades, the majority of companies offering BPO services focused almost entirely on cutting costs, but the industry is witnessing major shifts. These changes are not new but were catalyzed by the pandemic resulting in increased optimism surrounding market growth and increased government support for the sector. Key trends that are closely aligned with the GCC's existing strengths include:
Shift to technology:
BPO is increasingly using new technological innovations at a faster rate than ever before this includes cloud computing and process automation needed to address the ever-evolving market challenges of the post-Covid world. The incorporation of technology has also resulted in continued remote work, with some businesses adopting a 50-50 work from home model that is expected to continue even after the impact of the pandemic has completely subsided.
As leading digital economies in the region, the UAE and Saudi Arabia are well positioned to capitalize on their clear strength with Saudi and the UAE's Cloud Computing markets expected to grow at a CAGR of 35% and 38.2% from 2020 to 2027 respectively. (GMI Research).
Shift to higher value:
The leading reasons for companies utilizing outsourced services is to reduce operational costs but increasingly, Knowledge Process Outsourcing services or KPOs are be used to increase value and maximize operational efficiency.
BPO and KPO are related to the business activities of an organization, they differ in that KPO services are more specialized and knowledge based than BPO services. The industry as a whole has transformed into a calculated business strategy, which enables enabling companies to give their full attention to their core competencies. Leading countries in the region that may not be able to compete in terms of lower costs and wide talent pool – that is competitive with the likes of Egypt and Jordan – can work on carving out a specialized niche that puts emphasis on unique offering that does not rely solely on a large talent pool.
Increasing demand for highly skilled talent, significant digital investments, and government support are driving both global and regional growth with plenty of opportunities for the GCC to capitalize on. Get in touch with us to learn more about the growing BPO sector, market opportunities and how we can support your presence in the region.