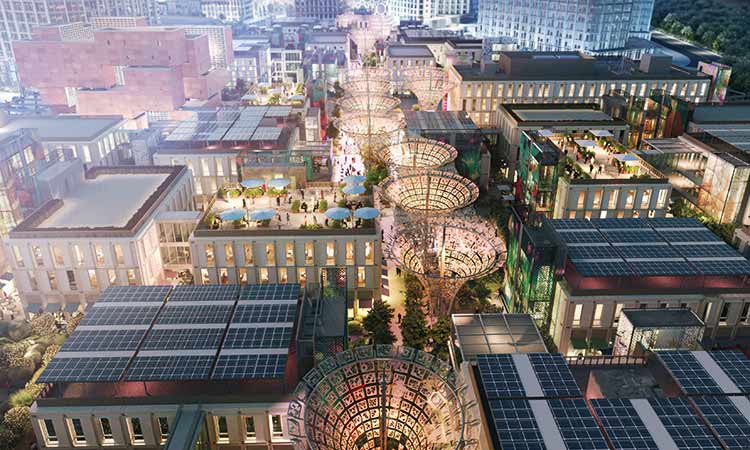 We are pleased to announce that the British Centres for Business (BCB) has partnered with District 2020, supporting Expo 2020 Dubai's future Global Innovation Ecosystem.
The latest International partnerships with Scale2Dubai, the District 2020 entrepreneur program, include the following entities:
British Centres for Business (BCB)
UAE-based MAGNiTT
US-based Founder Institute
Namibia's Ministry of Industrialisation and Trade
The Slovene Enterprise Fund
Malaysian Global Innovation & Creativity Centre (MaGIC)
Botswana's Local Enterprise Authority
District 2020, as the human-centric smart city evolving from Expo 2020 Dubai, has announced a number of key partnerships that will contribute to the curation of its innovation ecosystem and its start-up community, coinciding with the annual UAE Innovation week known as UAE Innovates 2021.
During the nation-wide event, District 2020 is marking its contribution to driving innovation in the UAE and to supporting the UAE's aim to be the most innovative and future-ready nation in the world.
District 2020 is bringing together global entities comprising of Fortune 500 companies, SMEs, Startups, Academic Institutes, Labs, Accelerators & VCs to actively curate the business ecosystem that will focus on spurring innovation.
As a human-centred smart community, it is supported by the latest 5G connectivity, and advanced technologies such as IoT, an urban lab, and an environment designed to meet the needs of the businesses and people who will live, work and play there. It will facilitate collaboration and enable businesses large and small to test and pilot ideas and solutions that will positively advance their industries.
District 2020 is a sustainable human centric smart city that is curating a platform for innovation.  For more information about District 2020 please visit District 2020.