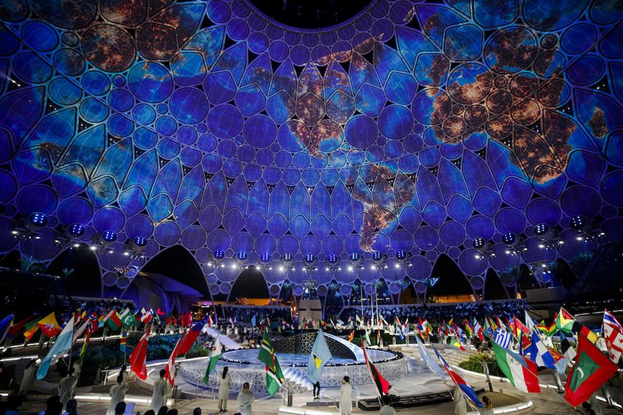 Expo 2020 Dubai continues to deliver on its vision of 'Connecting Minds, Creating the Future'. Seven weeks into the 6-month long mega event, already witnessed more than 4.1 million visits and counting being registered.
Interest and visits are a result of cumulative factors including uniqueness of 192 pavilions, hundreds of restaurants, numerous exhibitions and non-stop activities, all to be experienced. Popular Irish show, Riverdance, amongst other cultural events have also helped draw the crowds during the evening with the weather becoming much cooler to enjoy.
The UK, US, India, Germany, Pakistan, Germany, Saudi Arabia, Italy to name a few are just some of the country pavilions at Expo to have recorded more than 200,000 visits since its opening last month. Over 200,000 students from both private and public schools across the UAE have had the privilege of visiting Expo, learning more on themes including a sustainable planet and the legacy of the UAE.
As the world fair continues to welcome hordes of global visitors since opening in October, Expo 2020 Dubai remains the ideal platform for accelerating business interest for UK businesses and investors looking to make inroads or strengthen existing relationships in the region.