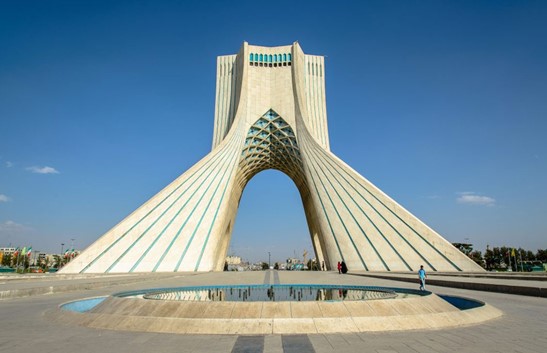 Iran, with a population (over 80 million) that is larger than the whole of the GCC combined, it is probably the largest economy that is not integrated into the global economic fabric; thus, presenting a promising landscape for global trade and commerce. Successive sanctions have had a devastating impact on its economy, with inflation and currency fluctuation. Despite this broader macro challenge, Iran's economy has been impressively resilient (an average growth rate of around 4-5% in recent years), with the government placing a concerted focus on growing indigenous industries.
For an onlooker that doesn't know much about the country, the statistics are simply incredible:
60-70% of the country's industrial equipment is manufactured locally
Iran accounts for 25% of the region's petrochemicals capacity
97% of pharmaceuticals consumed in Iran are manufactured locally
The country produces 1 million cars
Its e-commerce market is valued at $13bn, with a mature landscape of domestic platforms.
Iran holds some of the world's largest proven reserves of oil and natural gas, making it a crucial player in global energy markets. Despite the sanctions, 146 countries do export to Iran – totalling GBP 40.8 billion in 2021. The UAE accounts for 30% of this total value, potentially driven by re-exports. The UK exports around GBP 800 million to Iran every year. While sanctions are extraterritorial, the UK does provide some protection to British businesses through the Protection of Trading Interests legislation.
So, where's the opportunity? Globally, the International Trade Centre estimates a total untapped potential of GBP 8.6 billion to Iran over the next 5 years. This mainly exists in telecommunications, motor vehicles, and grains and pulses. For example, bilateral trade between the UK and Iran encompasses various sectors, including machinery, pharmaceuticals, automotive, and education. UK exporters could look to export motor vehicles parts to support Iran's indigenous industry, as well as agricultural product, pharmaceuticals and other medical devices.
Nonetheless, Iran's diverse economy offers a plethora of opportunities for UK SMEs and business in areas and sectors including,
Private sector, organizations, and associations are at the forefront of tourism in Iran. The country's rich cultural heritage and natural beauty make it an emerging destination for international tourists. Under the 2025 Tourism Vision Plan, Iran aims to increase the number of tourist arrivals to 20 million by 2025.
In Q1 2023, Iran's Renewable Energy and Energy Efficiency Organization (SATBA) announced plans to establish solar parks in every province of the country within the current Iranian calendar year, ending on March 20, 2024. With a focus on reducing dependency on fossil fuels, Iran is actively promoting investments in renewable energy projects, thus presenting opportunities for UK SMEs operating within this sector.
Healthcare and Pharmaceuticals
Iran's healthcare system has developed into an affordable, versatile, and innovative industry. Approximately 90% of Iran's population have health insurance. As the country's healthcare sector continues to undergo modernization, this presents avenues for technological advancements and partnerships for UK SMEs and exporters looking to explore new markets.
Infrastructure Development
Iran's construction market was valued at GBP 142.5 billion in 2022. Projections indicate that from 2024 to 2027, the market is anticipated to experience an Average Annual Growth Rate (AAGR) exceeding 3%. This growth will be underpinned by investments made within the oil and gas, transportation, and housing domains. UK SMEs can avail growth within this sector, as there is a need for improved transportation, urban development, and telecommunications infrastructure; thus creating ample room for foreign participation.
Agriculture in particular is a vital sector for Iranians, contributing to 11% of the country's GDP and employing around 20% of the workforce. The need for water is on the rise, encompassing industrial, domestic, and agricultural requirements. In response, the government has enlisted the support of the Islamic Development Bank (IsDB) to erect numerous substantial dams aimed at supplying water through irrigation networks. The fertile land and water resources of Iran present opportunities for agricultural investments and collaborations in agribusiness, holding promise for UK SMEs.
While the prospects are promising, entering the Iranian market requires careful consideration of regulatory frameworks and cultural nuances. In any and all situations, the sanctions still make navigating the route to market a challenge – businesses should seek independent legal advice when exploring export opportunities. As countries in the region start to drive towards cooperation, we are at a bit of a crossroads in the region. Now is the time to start proactively looking at business opportunities.
For more information on doing business in Iran, please contact:
*Disclaimer:
Trade and doing business in/ with Iran remain a challenge and sensitive vis-à-vis UK & International sanctions. It is advised & recommended that UK exporters check with various UK Government entities' website (Embassy & Treasury) to verify rules.