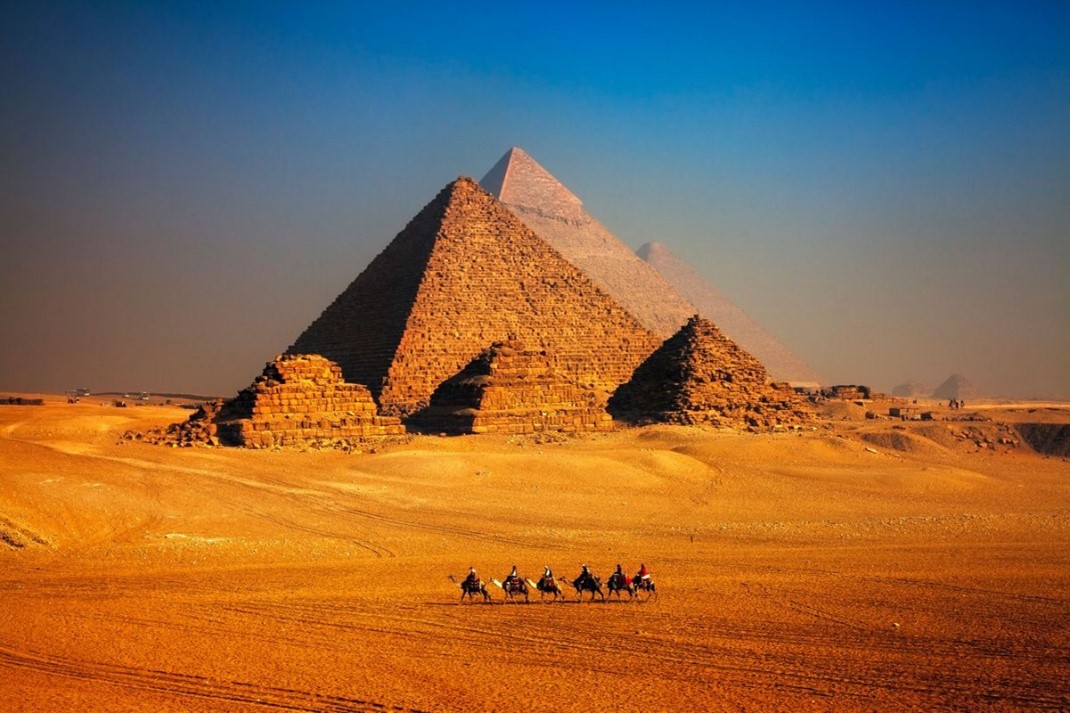 Egypt, a land of ancient wonders and modern ambitions, is not only a top tourist destination but also a rapidly growing hub for business and investment. The Egyptian government's commitment to infrastructure development is evident through major projects such as the New Administrative Capital and the expansion of the Suez Canal.
Egypt's economy has showcased consistent growth over the past few years. According to the World Bank, Egypt's economy grew by 3.6% in 2020 despite the global economic challenges posed by the pandemic. With a GDP of over GBP 316.2 billion and a population of around 103 million, the country possesses a large consumer base and a thriving domestic market.
According to the UK Department for Business & Trade (DBT), bilateral trade between the UK and Egypt reached GBP 4.8 billion in the four quarters to the end of Q1 2023. The UK has demonstrated a keen interest in Egypt's growing economy and has successfully forged strong trade and investment ties. As a result, British companies have been able to make significant investments in Egypt's energy sector, particularly in renewable energy projects and development of wind & solar power installations.
In the realm of UK SMEs, areas of business trends, opportunities, and sectors undergoing expansion that demand additional expertise encompass,
Renewable Energy and Sustainability
In line with global trends, Egypt is making significant strides in renewable energy, with the country working on increasing the supply of electricity generated from renewable sources to 20% in 2022 and 42% by 2035. Electric vehicles are one of the government's sustainability priorities. For instance, the Benban Solar Park, (one of the world's largest solar installations), demonstrates the country's commitment to sustainable energy sources. This sector presents immense opportunities for UK SMES and exporters involved in green technology.
E-commerce and Digitalization
The digital transformation wave has reached Egypt as well. In 2020, a total of 8 technology parks were successfully constructed and put into operation. These facilities were established with the aim of assisting Egyptian SMEs and entrepreneurs in their efforts to develop effective solutions for digitalization.
Most online transactions are in the categories of electronics, entertainment, airline tickets and fashion. The increasing penetration of the internet and smartphones has led to the growth of e-commerce, fintech, and other tech-driven sectors as well. This trend is particularly appealing to businesses looking to tap into the tech-savvy Egyptian population.
Egypt's historical treasures, beaches, and vibrant culture make it a magnet for tourists. The contribution of travel and tourism to the Gross Domestic Product (GDP) in 2021 was 5.1%. Additionally, the hospitality industry in Egypt is poised to grow at a CAGR of 6% by 2027. With the Egyptian government setting new investment targets for the fiscal year (FY) of 2022/2023 and aiming to reach GBP 5.8 billion in investments for the tourism sector, this sector has immense potential for growth, offering opportunities to UK SMEs specialised in areas of hotel development, travel services, and cultural experiences.
Agriculture and Agribusiness
Agriculture is a major component of the Egyptian economy, contributing 11.3 percent of the country's gross domestic product. With fertile land and a rich agricultural history, Egypt is a significant producer of fruits, vegetables, and various crops. The country's agriculture sector accounts for 28 percent of all jobs and is dominated by small farms using traditional practices that do not meet international standards. Investments in the Egyptian agribusiness, including processing and exports, can yield substantial returns for UK SMEs providing services & solutions around crop management and training techniques for farmers.
Egypt's business trends and opportunities are a demonstration to the nation's commitment to progress and development. The UK's successful trade and investment endeavours in the country serve as a prime example of how international collaboration can drive growth and prosperity in both nations. As Egypt continues to embrace modernisation and openness, it presents an enticing outlook for UK SMEs and businesses seeking to expand their global footprint and capitalize on emerging markets in the Middle East region.
For more information on doing business in Egypt, please contact: